Contest of the Week!
Its Raining Winners, yes we are back with this week's contest which is full on Masti and Dhamaal!
Hello and Welcome friends with another week of fun and frolic here on Telly Buzz at the Contest Corner!! Once again, we are back with a bang with ..Odd one Out..!!! so It's time to test your brain cells again this week!! However, before we proceed to this week's puzzle, lets applaud the last week's Contest Winners. We are really thankful to all the readers for the overwhelming response,we recieved more than
100 entries and we have decided to go with 5 winners instead of our usual 3
:-
Answers of Last week contest was :
Design on saree, necklace ,sindoor ,bindi ,bangles ,4 men in the background ,mirror of white van and two pots .
and the Winners are:-
atom101 ,nyle ,nabihah, tumhari? and Innocent _angel


Congratulations to the Winners!!


Now lets see what we have n store for you all this week in...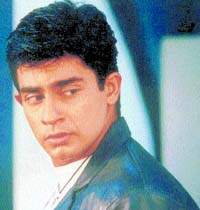 Except the fact that they all are Hot looking men, one thing is common among them,baring one..who is Odd!!


Hint: Look for their Professional Difference!


TellyBuzz management team
ALSO READ:
Trending this week: Daring Khiladis unite for 'Teams Week' on 'Khatron Ke Khiladi 13'