Contest of the Week!
A brand new contest Odd one Out..also Check out the answers and winners of the Last Week's Contest.
Hello and Welcome friends with another week of fun and frolic here at Telly Buzz at the Contest Corner!! But before that, we would like to thank you all for the thundering response we are getting for the Contests hosted in Telly Buzz. Now moving to Last week's Contest Results and Winners:

Answers of Last week contest are :
Amit's lip colour,Barkha's suit Lace,Her bindi ,Necklace,Earings ,Spots on Amit's Jacket and mole on Amit's face.
We got 67 entries in all and now we have winners with us,we have gone for 5 winners instead of 3 this time,they are chosen randomly :
blamed_x_myself, sarika , nats, sabzz ,*~Roshni~*

Congratulations to the Winners!!


Now lets begin with this week's contest without wasting any further time...
Simple, you just have to find the Odd one in the pictures given below. The actors could be judged on their Professional or Personal Front ,all possess ONE similarity, except the one who is Odd...!!!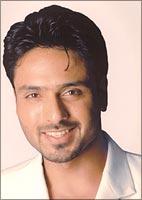 Hint : Look for their Professional Difference!

Idea and Presentation: Nishtha

ALSO READ:
Aditi Sharma recalls Diwali celebrations as a child this Diwali week