Star Plus' Pyaar Ka Dard Hai... completes 2 years!
The team of Pyaar Ka Dard Hai...Meetha Meetha Pyaara Pyaara... celebrates the joyous occasion for completing the successful journey of two years.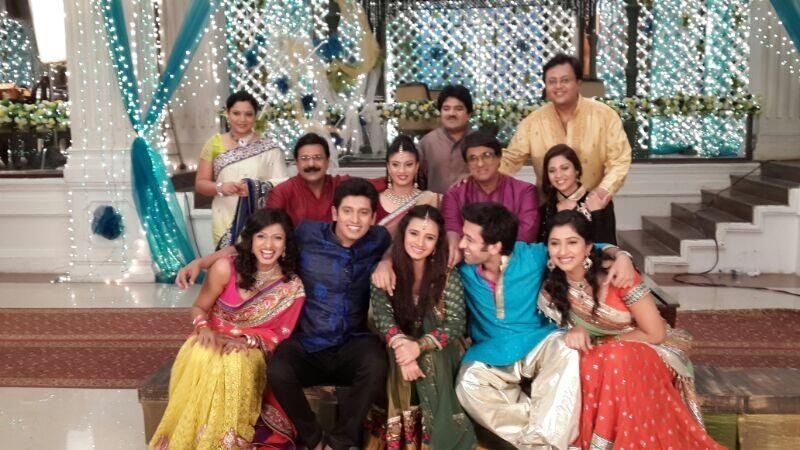 Rajshree production's popular show Pyaar Ka Dard Hai...Meetha Meetha Pyaara Pyaara... aired on Star Plus has successfully completed its two years today and celebrated this happy moment with a cake cutting ceremony on the set. The show has been applauded for its different concept. The show has taken a new turn as it has taken a leap and has come up with a different storyline.
We got in touch with the actors of the show to share their happiness.

Nakuul Mehta seen Aditya says - As I look back at the last two years of PKDH, the one feeling which emerges the most strongly is that of gratitude and appreciation. Gratitude for the warmth and love we have received from our audiences and immense appreciation for the wonderful cast and crew I get to work with each other.

The actors of the show shared their happiness on the social networking sites which is as follows -
Disha Parmar wished her show and has tweeted Happy Birthday PKDH..
Khushwant Walia seen as Rubel tweeted that Our baby PKDH turns 2 today! Congratulations to the entire cast n crew n big thx to our viewers for helping us reach this landmark!!
Manasi Salvi seen as Avantika tweeted that Congratulations PKDH ...2 yrs n many more to come... !!
A Bond which I have really enjoyed n I cherish..NakuulMehta disha11parmar ..thank u guys..I love u PKDH trinity
Sonali Naik seen as Sheila tweeted that Pkdh ko 2 saaallllll hooooo gayeeeeee reeeeee. ..thank u all lovelies for the love. Keep loving.
Monica Khanna seen as Payal tweeted that Congratulation to pkdh cast n crew fr completing 2 years...god bless:) keep rocking Celebration time N thanku fr making a part of it...
TellyBuzz wishes the entire team of Pyaar Ka Dard Hai...Meetha Meetha Pyaara Pyaara... a hearty congratulations.

Neha Jain