Pragya to prove herself right and leave the house in Kumkum Bhagya!
A high voltage drama to be seen in Zee TV's Kumkum Bhagya as Pragya will the house after proving herself right.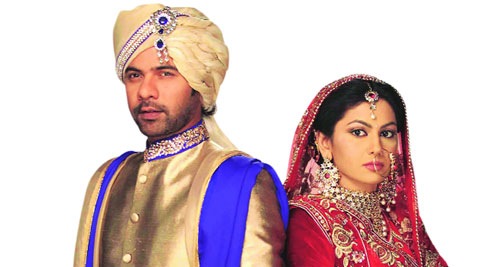 Balaji Telefilms' Kumkum Bhagya on Zee TV has been grabbing the attention of the viewers with its appealing story line and the amazing chemistry between Abhi (Shabbir Ahluwalia) and Pragya (Sriti Jha).
The ongoing story revolves around Pragya and Abhi as she has been alleged by the entire family for the MMS. It was all planned and plotted by Mitali and Aliya (Shikha Singh) make a fake MMS of Pragya and Suresh (Faisal Rashid) getting cozy with each other. By watching the video Dadi suffers from an heart attack as she couldn't bear that shock. Now Abhi has given 20 days to Pragya to prove herself right in front of the family members.
Our source says, "Sarla (Supriya Shukla) will meet Pragya and will take her along with her. She feels that her daughter should not stay with people who have done wrong to her. Pragya denies to come with her as she has decided to prove herself right. She will manage to prove herself as she will get try to get the CCTV footage to prove that Mitali and Aliya are the main culprit. Pragya will leave the house after proving herself right but Abhi will try to convince her to stay back with him."
Will Pragya agree to stay back with him?
Phalguni Sharma