Kunal 'Yudi' back in LRL second season !
One of the hottest question right now is will Yudi be back for a second innings in LRL? India-Forums finds out for you !
Will he will he not will he will he not...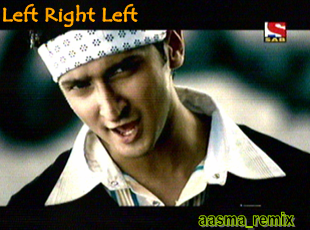 Yudi played by Kunal Kapoor,the cool dude from the popular series Left Right Left who in the last season left the Kanchenjunga Academy to fulfil his parent's dreams has left all his fans biting their nails anticipating his return...
It's time to stop counting your petals because Yudi IS going to be back in LRL second season, or so the actor tells us.
'Monday -Tuesday-Wednesday, any of those days next week I shall make an appearance...' confides the actor in his rich throaty voice.
We are sure with Yudi back in action in this TRP topper, LRL is in for some more masti, some more fun and laughter and definitely a lot more twists.
Keep tuned in for more because we will soon be back with 'Yudi' aka Kunal Kapoor with a complete chit chat only here at India-Forums.com.

Reporter: Minnie
contact writer: Minnie and Priya (remixrules)
ALSO READ:
Baatein Kuch Ankahee Si: Vandana agrees to marry Kunal