Harshad Chopda unhappy with his role in Left Right Left.
He feels he has been side lined.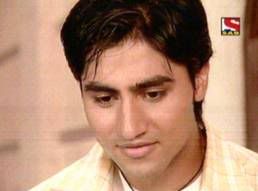 Harshad Chopda is a little unhappy these days. The actor who has been portraying the character of Cadet Ali Beig in the popular serial Left Right Left tells us that he has not been given enough scope in his role of Ali and he wants his role to be a bit more well etched out. Harshad had expected a lot more from his character, especially in the second season and is not off the mark either as there have been a lot of complaints as to how he had been sidelined.
With the star and his fans unhappy and sad, we never know what is in store for us in the future. Could this mean another exit? We hope not.
However all is not lost. 'I am in talks with the concerned people right now and hopefully something fruitful will come out of it', says the actor.

He would be soon talking to the channel about the situation and we all hope that something good comes out of it, both for Harshad Chopda, his fans and the serial as well.

We wish you all the best Harshad !
We will be keeping up upto date with this little piece of news. So stay tuned !
ALSO READ:
Harshad Chopda & Pranali Rathod to shoot for an integration episode for 'Baatein Kuch Ankahee Si'
ALSO READ:
Here's why Harshad Chopda, aka Abhimanyu, shocked and surprised at the Star Parivaar Awards