Bhavna and Vikram's encounter during a party in Aur Pyaar Ho Gaya!
Gear up for a high voltage drama in Zee TV's Aur Pyaar Ho Gaya as Bhavna's and Vikram's relation is about to get revealed.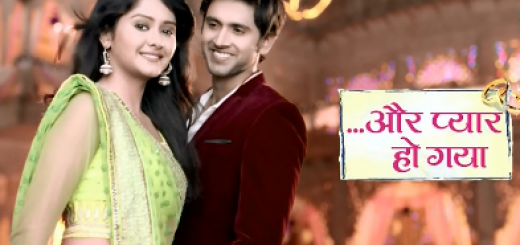 Director's Kut Production Aur Pyaar Ho Gaya on Zee TV is becoming engrossing by the day with its ongoing tracks. The ongoing episodes is becoming gripping and very interesting. With Raj's father's entry in the show many twists and turns are expected in the forthcoming episodes.

A known to all that Bhavna's connection with Vikram (Vinay Jain) is yet to be revealed which is grabbing audience's attention. Well, in the last episode the audiences have seen that Bhavna (Reena Kapoor) is talking to lady and tells her about Umargaon's secret and that it should not get revealed. The lady tells her that secret keeper Vikram is back to India and Bhavna is shocked to learn about Vikram's visit.

Our source says, " In the upcoming episode both Khandelwal and Purohit families will celebrate the engagement ceremony of Raj (Mishkat Varma) and Avni (Kanchi Singh). In this engagement ceremony the viewers will witness that all the family members are partying which will be according to the theme set for the occasion."

"All will be dancing on different songs by wearing a mask, Raj and Avni will be dancing on Meherbaan song from Bang Bang. Bhavna and Vikram will dance with each other and that's when they will come to know there identity," adds our source.
How are Bhavna and Vikram connected?

To know more keep reading the above space
Phalguni Sharma