Bachche Mann Ke Sachche
The blissful days of childhood definetely bring nostalgia in our eyes. Check out what your favourites - Chetan Hansraj, Neha Bamb and Anand Suryavanshi would want to do if they were a kid for 24 hours...
By: Ankita K.
The blissful and happy days of childhood remain in our memories forever. Running around playing with friends, drawing all over the walls or getting ourselves dirty in the mud outside - those were carefree days weren't they? From learning to walk to reading, spending hours on studying for our exams, to growing up into younger men and women, we find ourselves 5 years today, and 10 years tomorrow. Many adults wish they could be children again, to relive those cheerful days of being a child. Our Indian Television Celebrities are not behind in reliving their memories. Lets take a journey down the childhood memory lane with our favourite actors!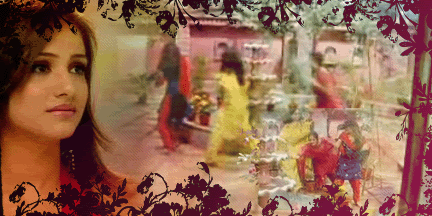 Anand Suryavanshi, who is known for his handsome looks and his role as Akshay in Mamta, would love to be a child ek din keliye. According to Anand, he would go berserk and would nag parents for loads and loads of chocolates. Anand says the best part of being a child is not having to worry about responsibilites. Infact Anand would even love to go to a kids zone where he can enjoy playing with other kids. And most of all, for Anand he would love to play as a child with his own daughter and get an opportunity to understand her better. That's sweet, isn't it?
Not a bad idea is it to become a kid again for just a day. So let that child inside you come out and enjoy life to its fullest with chocolates, toys and lots and lots of fun! No wonder even a hammer turns into a toy for a child - its all about playing and enjoying life little bachchas
Images By: Priya D. (PM: DesiChocolate)
Contact Writer: PM ammmu
ALSO READ:
Kanika Mann to Enchant Audiences Once Again in Chand Jalne Laga