COTW--Another Birthday Special!!
We are here again for the contest crazy readers in a Birthday mood to Celebrate Stars Birthday in Ishtyle!!With a Contest!! Are you ready...
Hello and Welcome friends with another week of fun and frolic here on Telly Buzz at the Contest Corner!! Once again, we are back with a bang with ..
New contest
..!!! So, it's time to test your brain cells all over again !! However, before we proceed to this week's puzzle, lets applaud the last week's Contest Winners. We are really thankful to all the readers for the overwhelming response,we received more than
99 entries, !


Thank you all for participating and sending your entries. We all are highly greatful for the interest shown!:-
Answers of Last week contest was :
1. Ek chabi hai padoss mein ,2. Alladin-Jaanbaaz ek jalwa anek,3. Khana Khazana ,4.Comedy Circus


and this Time we have decided to go with 5 Winners,as Contest was Easy!


pyari_puja , *Jr.Nancy_drew* ,maja ,queenyuks ,charliecate

Congratulations to the Winners!!
Now This week's Contest is again Dedicated to 3 Actors of Television Fraternity looks like its Raining Birthdays in the monthe of December! they are :


Faisal Raza Khan(23rd December), Jay Bhanushali(25th December), and Cezzane Khan(28th December)


We have Two Contests ,and you all have to get both of them right!
First Contest is :
Here you have to Match the pictures of column (A) to the pictures of column (B) ,pictures are related in both the columns with each other, in some way or the other,you have to crack the code!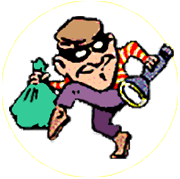 Cezzane Khan Pic(1)
Faisal Raza Khan Pic(2)
your entries to buzzingbees
Note : We read all the entries and winners are chosen randomly, keeping time difference in mind, please take it sportingly.You all are winners!!


Please do not Post your answers here , pm them at the Given Id


Concept and Author: Nishtha